Escorts and Business Trips: Enjoying the Best of Both Worlds!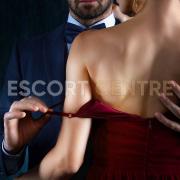 Are you a business traveller looking for some high-class female company to join you? Business escort dating might be the perfect arrangement for you!
Professional, fulfilling and discreet, bringing your escort to your business trip guarantees you the ultimate 'bleisure' (business + leisure) experience! If you want to be sure your business trip date goes flawlessly, here are a few tips to help you book the right arrangement. 
1. Agency Policies
The first thing you have to do before booking a business escort trip is to check the options the escort agency provides. Travelling with an agency-based escort is a guarantee for a safer and more defined experience, and many agencies offer a bunch of options.
One of the things to know before making your booking is that, for travel arrangements, you always have to book your escort a few weeks beforehand and provide essential details on your accommodation and other travel details. In addition, it is also recommended you discuss the details of your travel arrangement with the agency, and discuss covering payments, especially for your plane tickets, hotel bookings, local transport, etc.).
2. Expectations
Once you decide on all other details of your bleisure date, it is time to talk about expectations. Namely, let your escort know that you are on a business trip, so work comes first. That said, you will have to agree on when and where to meet (a restaurant, a bar, your hotel room, etc.) and how much time you will spend together. In the meantime, you can explore your date options and see what the town has to offer in terms of sightseeing, and fun attractions to visit.
3. Event-wise
Sometimes, business trips come with several events to attend, and you can decide whether to attend solo or with your escort. If you decide to take your escort to a plus-one event, let her know in advance, so she can bring fancy outfits for your lunch or dinner date.  If you decide to fly solo for your business events, allow your escort the freedom to explore on her own and meet you after your arrangement is finished.
4. Choose the Right Escort
While most high-class escorts offer travel dating, whether, for a few days or a week, they don't always offer the same service. Therefore, always choose an escort that has a dynamic personality, is social and open-minded, and someone who likes to hang out casually. The best way to choose a great candidate for your travel booking is to read relevant reviews and take notes on escorts whose clients have already invited to a business-leisure trip.
For more weekly blog vist the weekly blog at Escort Centre.